The JOY Foundation
The JOY Foundation Summer Program ran for two weeks from August 9th to August 20th. It took place online via Zoom. It was held for thirteen girls between the ages of 14 and 17 who lived at the Homestead place of safety. It occurred each day for four hours from 9am to 1pm.
— Details at a glance

| | |
| --- | --- |
| Project Title | The JOY Foundation |
| Year | 2021 |
| Location | Kingston |
| Country | Jamaica |
| Genre | Education |
| Lead Name(s) | Deborah Madden & Sulan Bailey |
| Other Organisations | N/A |
| Value | $1,000 |
| Project Report | Download Report |
Project details: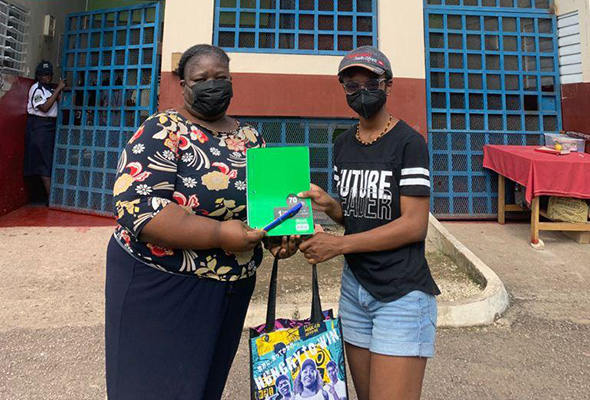 Each day the girls had one hour of math, one hour of English and two hours of coding. There were five volunteers for both math and English. The girls were therefore split into 5 groups of either two or three which allowed for more individual attention.
Post-project comments:
I am proud of how my team was able to adapt. We had planned for the camp to be for one month in July. However, the CXC CSEC and CAPE examinations were pushed back to the month of July. Due to the fact that some of the students would be taking these exams the camp had to be pushed to August and cut short to two weeks to allow both the students and teachers time to prepare to return to school.
The girls have returned to school and are performing better. The project continued this December when I returned to the home to donate Christmas presents to the girls who participated. The JOY Foundation and the Homestead Place of Safety are creating a long-term relationship and we have been invited to conduct the camp again next summer. This means that the camp will not only impact the thirteen girls who participated but will have benefits for potentially dozens if not hundreds of girls as we expand.
We are creating awareness about the lack of quality STEM education in Jamaica. We are also expanding our offerings. Through partnering with STEAM Bloom, we are offering an introductory AI session this month.
"I love the camp so much. I wish we could [have seen] you guys face to face… thanks again for encouraging us and motivating us."
What they said:
I am proud that the camp happened and was a relative success. I am proud of how incredibly hard both my team and the students worked.

— Deborah Madden & Sulan Bailey