Be original! Originality is one way of challenging yourself. Do something you haven't done before.
How will projects be assessed?
Projects will be assessed on two main bases - personal development and project benefit. Project leaders should consider these aspects when developing their project plans.
Specific areas applications will be assessed on include:
THE LEVEL OF PERSONAL DEVELOPMENT
PERSONAL INITIATIVE AND CREATIVITY
This criteria is to reward original thought in the concept and delivery of the project. Projects which are more creative and innovative are more likely to be successful than applications that are merely copies of projects which have been delivered in the past. Projects which demonstrate a level of sustainability, peace and social justice are more likely to have a better chance of being granted an award.
PERSONAL CHALLENGE
This criteria is to reward projects where applicants are pushing themselves outside their comfort zone.
PERSONAL COMMITMENT
This criteria is to reward the level of commitment to successful project delivery. How much passion, time, effort and understanding have they displayed?
PERSONAL ENHANCEMENT
Covering how much the team (or person) is likely to develop in implementing this project. What they will learn with regards to attitudes and skills.
THE LEVEL OF BENEFIT THE PROJECT DELIVERS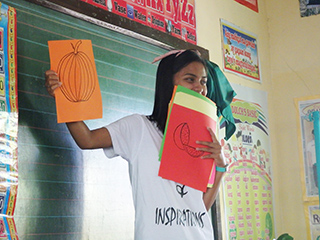 PROJECT SUSTAINABILITY
This criteria is to reward the fact that the project leaves behind an enduring beneficial difference either in terms of physical facilities, processes or changes in peoples' attitudes. Once you and the team have left the project location, how sustainable will your project have been? Are the activities you propose to deliver likely to last?
IMPACT
How much impact, in a UWC sense, is being delivered?
VALUE FOR MONEY
How deep is the need being addressed?
PROBABILITY OF SUCCESS
This should include: the teams' capabilities, the quality of the project plan, its detail (demonstrating timeline and preparation) and the confidence they give to deliver the project. The project needs to demonstrate that it can be delivered in a safe manner with no risk to anyone.

 

We shall be seeking assurances in this regard from your teachers, parents or other relevant people.
Testimonials
I received a GoMAD grant for a HIV Youth Awareness Campaign in Nairobi back in 2002. Here I am now, founder of an organization that is riding on the same philosophy. I am so excited to honor Jill and Colin on the impact that they had in what I do now.

— Umra Omar (Founder/Director of Safari Doctors)