Do you want to live the UWC ideal after you graduate, but don't have the money to do it?
How will projects be assessed?
Projects will be assessed on two main bases - personal development and project benefit. Project leaders should consider these aspects when developing their project plans.
Specific areas applications will be assessed on include:
THE LEVEL OF PERSONAL DEVELOPMENT
PERSONAL INITIATIVE
This criteria is to reward original thought in the concept and delivery of the project.
PERSONAL CHALLENGE
This criteria is to reward projects where applicants are pushing themselves outside their comfort zone.
PERSONAL COMMITMENT
This criteria is to reward the level of commitment to successful project delivery. How much passion, time, effort and understanding have they displayed?
PERSONAL ENHANCEMENT
Covering how much the team (or person) is likely to develop in implementing this project. What they will learn with regards to attitudes and skills.
THE LEVEL OF BENEFIT THE PROJECT DELIVERS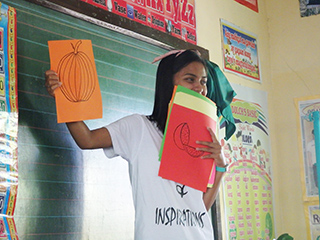 PROJECT SUSTAINABILITY
This criteria is to reward the fact that the project leaves behind an enduring beneficial difference either in terms of physical facilities, processes or changes in peoples' attitudes.
IMPACT
How much impact, in a UWC sense, is being delivered?
VALUE FOR MONEY
How deep is the need being addressed?
PROBABILITY OF SUCCESS
This should include: the teams' capabilities, the quality of the project plan, its detail (demonstrating timeline and preparation) and the confidence they give to deliver the project. The project needs to demonstrate that it can be delivered in a safe manner with no risk to anyone.

 

We shall be seeking assurances in this regard from your teachers, parents or other relevant people.
Testimonials
If it was not for the GoMakeADifference empowerment, I don't think I would have realised how grave the poverty, healthcare and environmental issues are in my country. As I still embark on my academic pursuits, I have been shaped partly by my UWC Atlantic College experience and re-shaped by the problems that my country faces. The 5 weeks spent in Kenya and Uganda were eye opening to me... I have been shaped by my UWC AC experience.

— Kenya and Uganda Summer Project, 2001