Niger Youth Empowerment Project (YEP)
Working closely with young people covering leadership, entrepreneurship, mental health, and humanitarian activities.
Background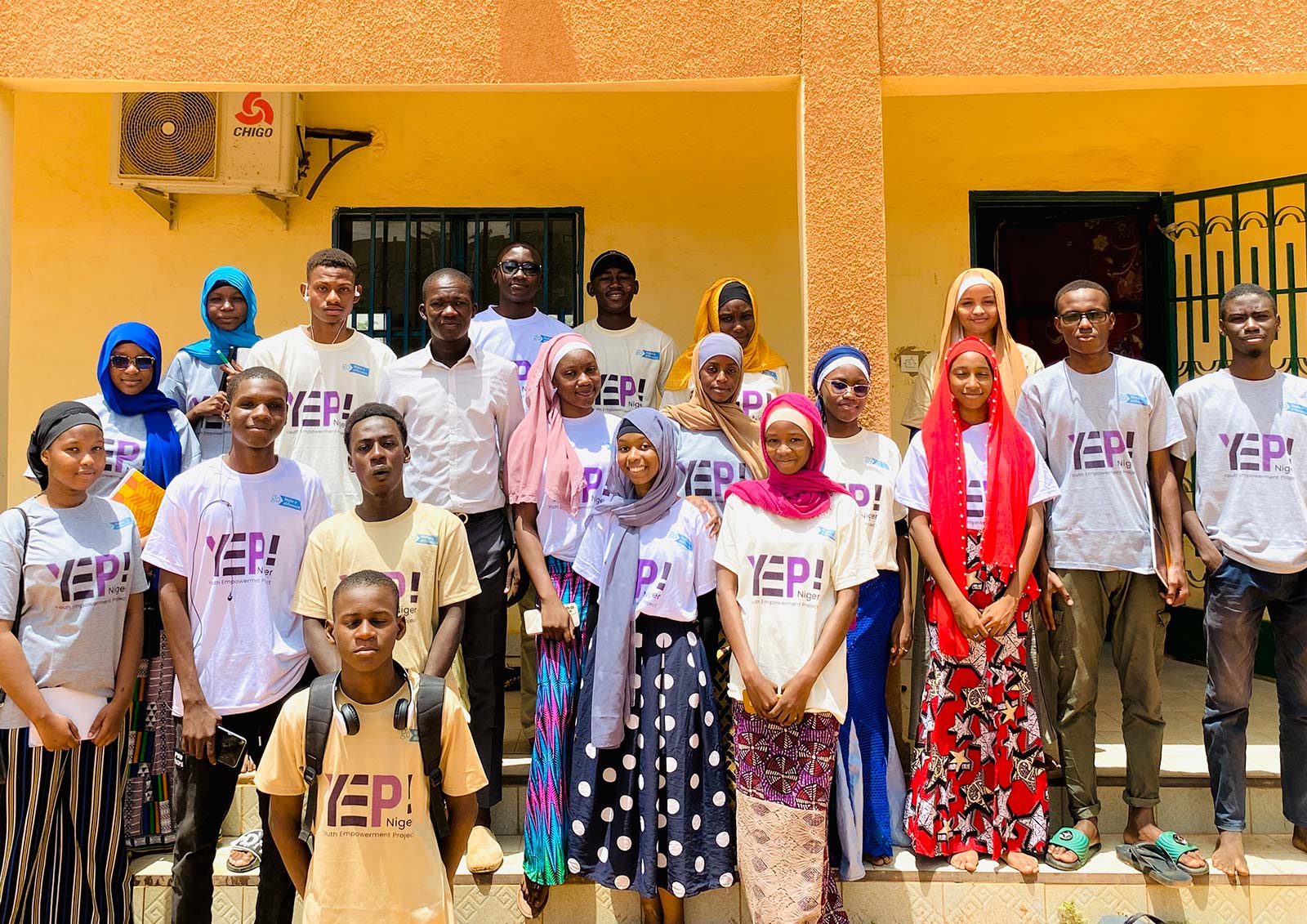 We spent an intensive week on leadership, with a strong focus on one of its components, public speaking, which was extensively discussed thanks to a qualified trainer who practiced techniques with our students. In line with leadership, we organized group debates and presentations followed by facilitated discussions led by each of the YEP participants. We also conducted interviews with ALA (African Leadership Academy) students who agreed to share their experiences and some tips for the 2023 applications.
During the entrepreneurship week, we hosted trainers for several days who explained and provided advice on best practices for starting a business, including the case of a startup. Others discussed the theme of "How to change the world through entrepreneurship," etc. We also visited businesses run by young Nigeriens, such as 2M Invest, Cabinet Leader d'Afrique, Leadcom, Niger Lait and Iqra Orientation. Furthermore, we had a guest speaker who shared his extraordinary journey as the CEO of Novatech, focusing on information technology, and who left his job in front of everyone to pursue his dream. Additionally, we explored business branding with a young entrepreneur.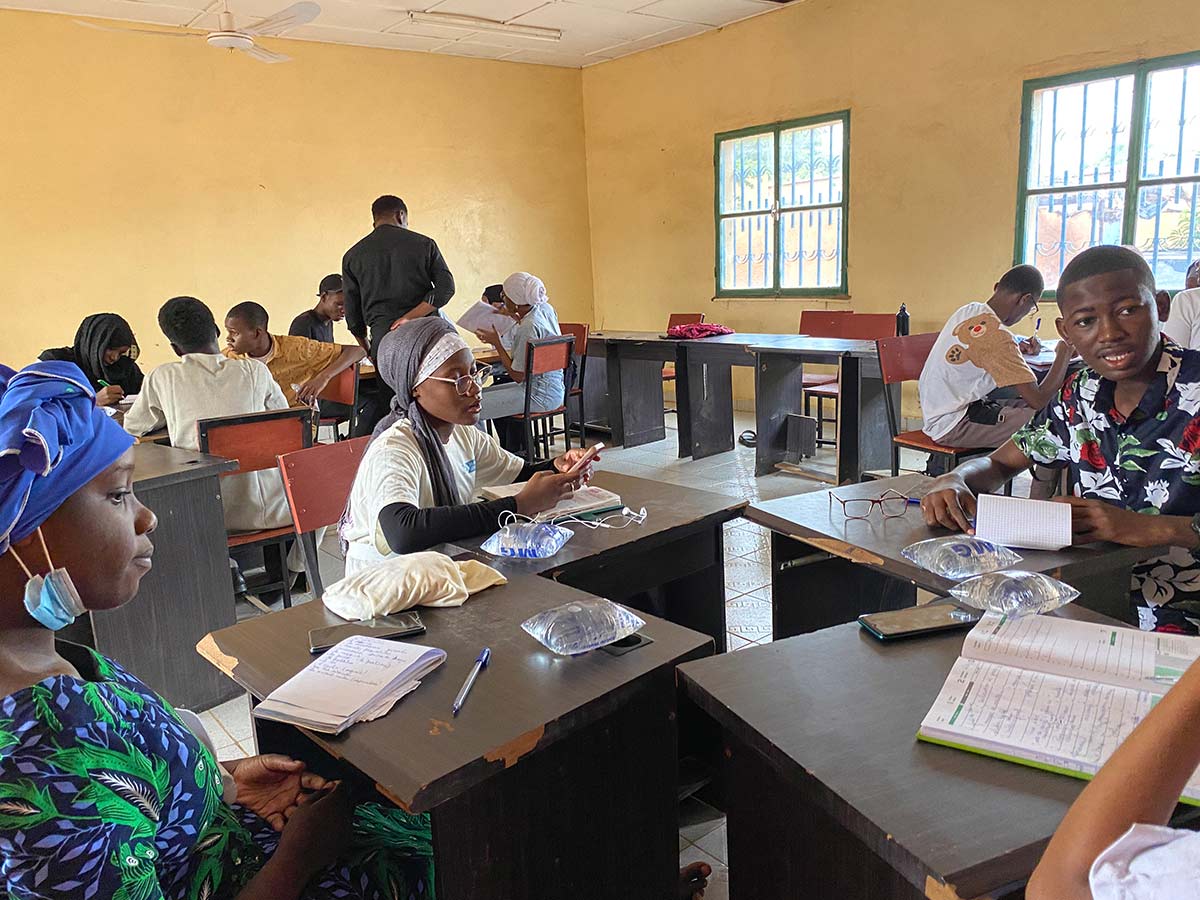 The third week aimed to break the taboo around mental health, during which we had the honor of welcoming a psychologist and a trainer on emotional management. In parallel, one of us also led sessions on many themes among which "I Belong" and also helped our participants to perform theatrical pieces addressing microaggressions. Finally, during our last week, we engaged in community activities, one of which involved visiting an orphanage, which we did almost every week, spending time with the orphans and providing them with donations.
The other activity was focused on cleaning a part of Niamey, the surroundings of the school where we lived, and then creating trash bins that we placed in various locations.
How the Funding Was Used
The majority of the funds were allocated to covering the expenses of food for our 18 participants during the three weeks, including ourselves.
How They Made A Difference
We believe we made a real difference because no program in Niger emphasizes all the points we chose to address. We broke the cultural cocoon by dedicating an entire month to create an environment where both genders, while learning, were free to express their ideas and feelings creatively.
How The Project Made A Difference for the Volunteers
This project has undeniably been incredibly beneficial for both of us. Not only did we enhance our leadership skills, but we also gained a wealth of knowledge. We learned the importance of listening to one another, providing support, and maintaining unity even when faced with challenges.
We believe that our project had a profound impact on the students, particularly those from regions outside the capital, who often have limited access to information. They were able to learn about valuable opportunities like UWCs and ALA, and every participant decided to apply for both opportunities.
Furthermore, at the end of our four weeks, during our closing ceremony, we gathered testimonials from each participant. It was remarkable to witness students who had once been hesitant to speak now delivering heartfelt speeches. One standout example of the impact we had is a girl from the Agadez region who decided to start a business reselling international women's fashion items. Additionally, a mixed duo from Maradi founded their own association called "Youth Impact Niger," with the aim of organizing activities and fundraising for orphans in Maradi.
These students not only aspire to continue spreading the values of YEP in their home regions but also have broader ambitions. Some are already considering projects like plastic waste recycling, and thanks to the connections they made during the program, they are well on their way to making these projects a reality.
---