Hydro-Pure
HydroPure has not only been a project name with the idea of representing the general aim of aiding to improve our water system cleanliness and availability, but it has also been a literal manifestation in what it has been able to achieve.
Background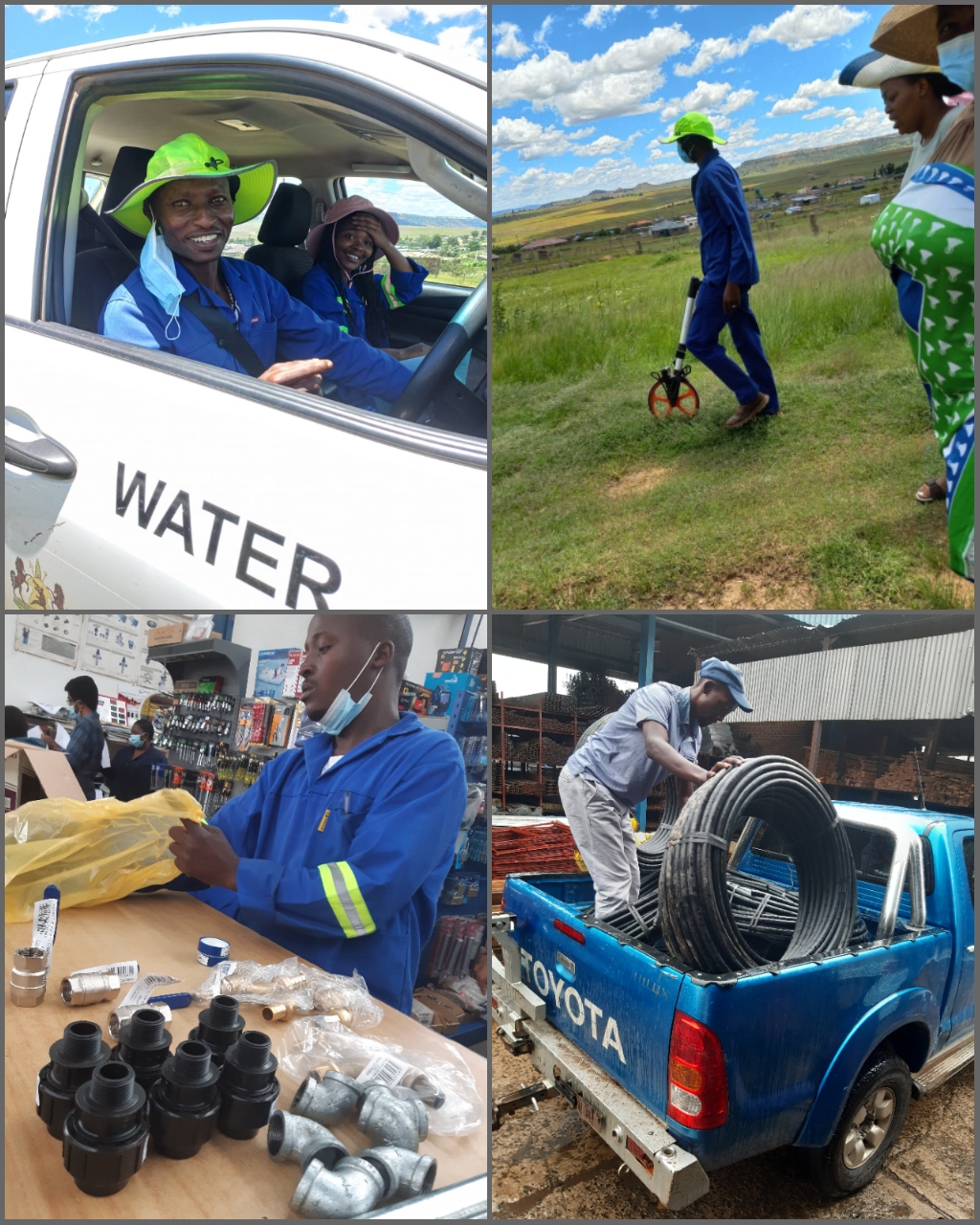 In Lesotho, subsistence farming is one of the major ways in which individuals and households sustain themselves.
With an improvement in our water availability and accessibility, local farmers are now able to increase crop production as irrigation is becoming less fully-dependent on rainfall. Therefore, our localized nutrition levels are expected to increase.
Apart from farming, even the construction of buildings has generally become less burdensome because the availability of water has allowed construction projects to progress much faster than was the case prior.
Mission Statement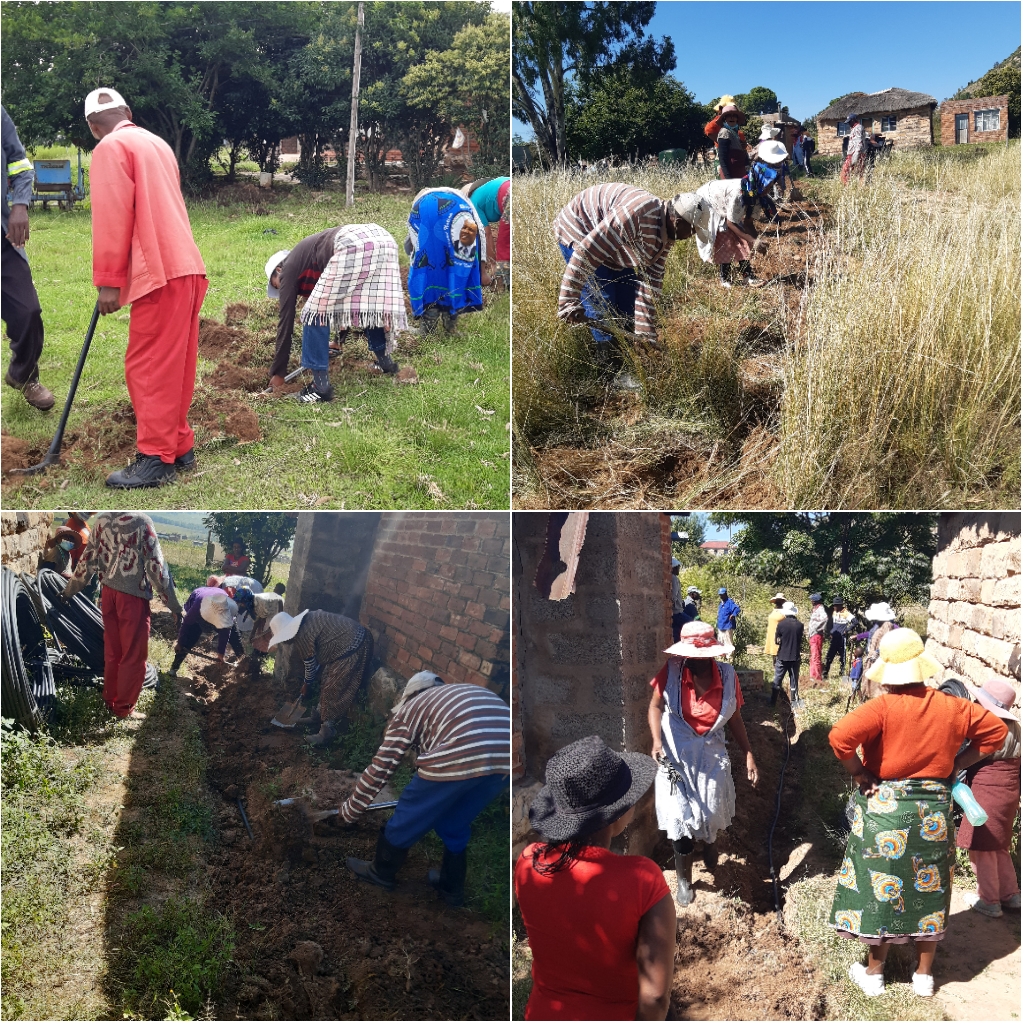 Traditionally, water collection falls on women and girls, as a societal gender role. It is said to be a place where gossip is perpetuated, as water collection is the only activity where particularly women and girls can reunite and catch-up on village matters.
Prior to these HydroPure developments, women had to walk long distances to wells that are normally located outside of the village perimeters, to collect clean water.
However, now with the installation of the taps, the water burden is being alleviated over time in terms of the rather long distances that women no longer have to travel to collect water, as is currently the case.
Therefore, in the case of students, they have more time on their hands to dedicate to other responsibilities such as school work, household chores and the likes, with the relatively closer proximity of the taps.
How the Funding Was Used
Based on a total of the R10 000.00 funds provided, we were able to install three standpipes.
The team and I spent money on buying equipment and tools, such as globe valves, taps, elbows, tees, pipe-sleeves,adapters, couplings, pillars and stonewalls, of which the quantity needed for each was multiplied by three.
How They Made A Difference
Initially, there were a total of about 3 water taps spread across the village feeding roughly into 600 households. Through the Go Make a Difference grant we received, we were able to double that.
Therefore, water is now collected twice a week from 6 village taps instead of twice a week from 3 taps. If this were business, we would call it a 100% profit.
How The Project Made A Difference for the Volunteers
If I were to change anything about this process, I would implement the project in a dry season like Winter as opposed to Summer which is a very wet season in Lesotho.
The rains significantly delayed the pipe laying process since the long trenches we had dug were soaked in water for weeks. Otherwise, I would implement this project and go over this process with my team for the second or even third time.
More than anything, it is undeniable that from this opportunity of taking-forth this project I have learned that leadership is not about just leading, it is about collaboration.
This was a lesson demonstrated by our chief, who was not only on the front lines of communicating with the people and making sure the project succeeded, but also partaking in the actual working and implementation, which for me showed me a whole other level of leadership.
---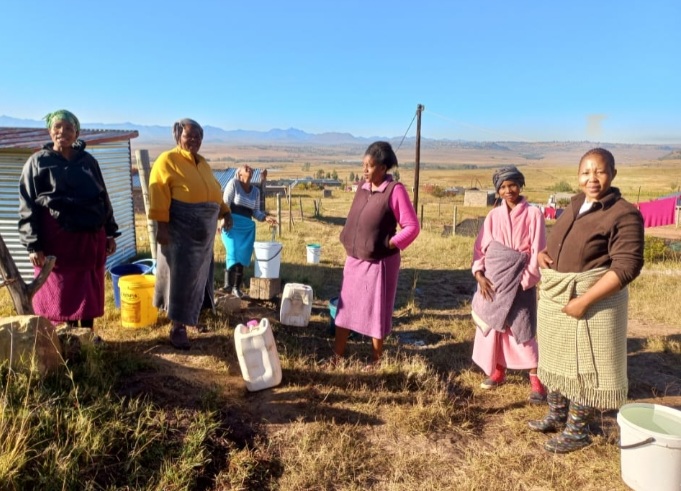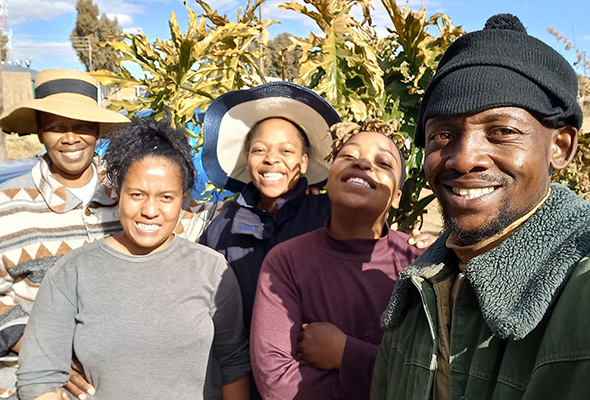 Quote
It has indeed been special and fulfilling. For that, as the Kolonyama Community we stand eternally grateful for this milestone! It has truly allowed us the opportunity to put into practice the UWC ideals,and for that we are thankful.