The Journey Much Desired
The Journey Much Desired is an autobiographic novel following a refugee's life in Malawi and later in Swaziland, focusing on the struggles of being a refugee youth, and the continual disruption of education and friendships.
— Details at a glance

| | |
| --- | --- |
| Project Title | The Journey Much Desired |
| Year | 2017 |
| Location | Malawi |
| Genre | Literature |
| Lead Name(s) | John Michael Koffi |
| Other Organisations | N/A |
Project details: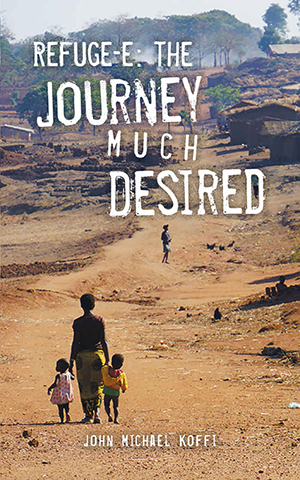 John Michael Koffi approached GoMakeADifference with a view to gaining support to help him write a book of his life as a refugee. John was studying at UWC Robert Bosch when he applied to GoMakeADifference. After successfully receiving the award, John was able to cover his expenses and write this fascinating book.
We would urge people to go online and order this book, 'Refuge-e: The Journey Much Desired'.
It provides readers with an understanding and knowledge which could only be gained from someone who has lived through the daily life in a refugee camp. Everyone at GoMakeADifference wishes John Michael all the best with the sale of the book and his future as he moves on to a life outside of UWC.
"It is a fascinating read and gives an outsider to this world a great insight. What you emphasise is the emotional challenge which is often overlooked or misunderstood from an outsider's perspective. In one word - Amazing."
In 2018, John Michael spoke about his fascinating journey, autobiographic novel, UWC scholarship, and much more, to CBC Radio's "North By Northwest" show. You can listen to the full interview below: