UWC Atlantic Students 2020 project makes a difference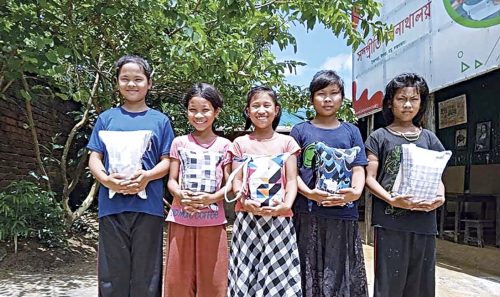 Project Mashik a project awarded in 2020 to Atlantic students Abreshmi Anika Chowdhury and Safwan Zahid is being delivered under the organisation Foundation 21, that Abreshmi founded with his friend from Bangladesh back in 2018. The project was to be delivered in rural underdeveloped parts of Bangladesh and schools with underprivileged students to spread awareness about menstruation and its taboos. Abreshmi wanted to help women and marginalised communities such as Hijras (transgenders and intersex people) by teaching them how to make reusable pads with daily household tools.
Since receiving the GoMakeADifference award, a website has been established https://foundation21.org/ and the team are starting to make a difference. They have received coverage in the national news paper article below.
Well done to the team on Project Mashik and Foundation 21 on making a difference.